Meet Jenny.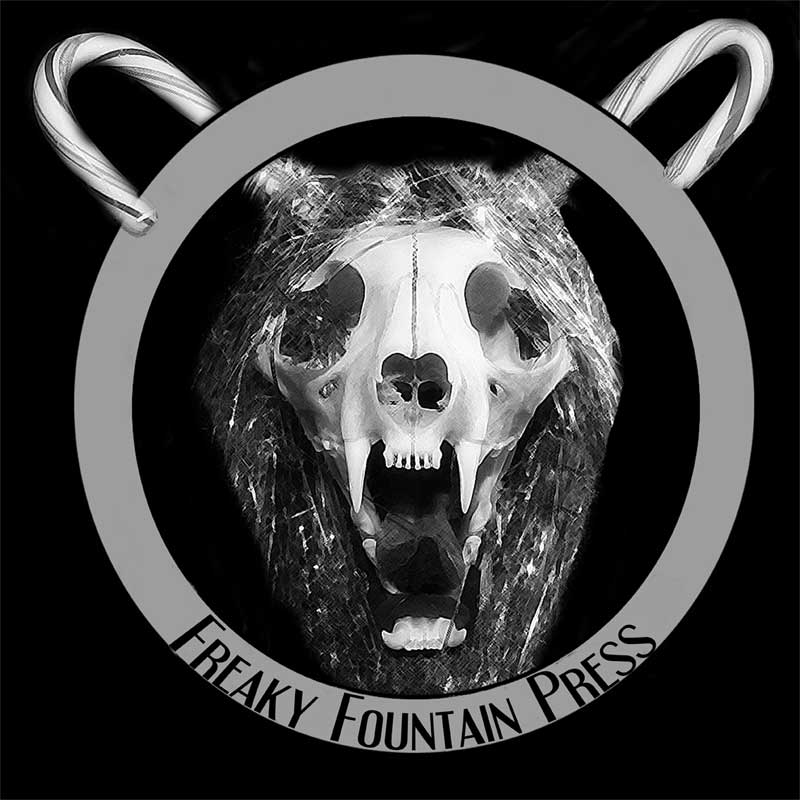 Once upon a time, there was a woman named Jenny. She was relatively well-known in internet circles; in fact, you may know her as  The Bloggess. One day she posted about a strange Christmas gift given to her by her father: a bobcat skull with candy cane antlers , tinsel hair, and a real bobcat tongue!
Why would a bobcat have antlers? Nobody knows. Perhaps it's a bobdeer. Or a reincat.
Catherine and Robin saw this post, and they were overcome with spasms of joy. They knew it would be perfect for Freaky Fountain Press. And so they went to The Bloggess, and they begged her for permission to use a photograph of this delightful monstrosity as inspiration. She graciously agreed, and thus, this logo was born.
We call her Jenny, in honor of her mama. Ain't she cute?